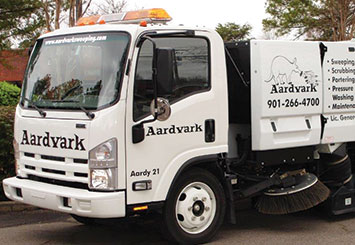 We Use The Best Equipment
TYMCO & NiteHawk Sweepers
Well maintained with spare units available at our facility
GPS (Global Positioning System) in all sweepers
Digital Cameras/Eyes in all vehicles
All Sweepers identified with Aardvark logo & unit number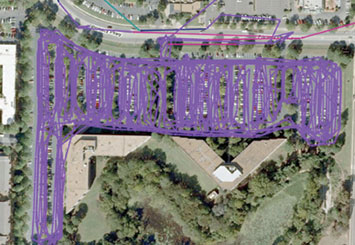 GPS Tracking
Our Global Positioning System shows us every move our sweepers make.
The system reports:
Patterns
Number of stops & duration
Speed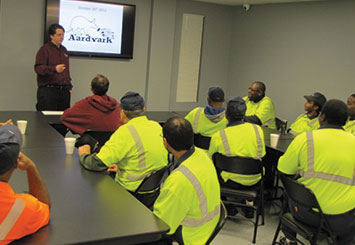 We Have Great Management
Duty Manager on all shifts
Regular inspections of properties
Manager reports property damage or suspicious activity to Customer
24 hour after-hour emergency line
The Best Employees
Training focused on Safety, Operation of Equipment and Customer Courtesy
Identified by company uniform
Bonus based on Safety, Quality & Retention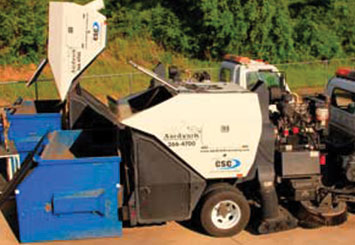 Legal Disposal
All debris disposed of legally in our dumpsters located at our facility and strategic sites throughout the area.
Certified
The only North American Power Sweeping Association Certified Sweeping Company in the Memphis Area
We Help The Environment
Best practice for storm water management
Reduce Airborne particulates
First line of defense for a clean interior building
Not all Sweeping Companies Are Alike!
Comparison Shopping
Aardvark
Other
Companies
Employees
Screened: Drug tested & driving record (MVR)
?
I-9 compliant
?
Company identified uniform
?
Management
Manager on every shift
?
Customer Service Manager
?
After hours emergency number
?
Technology
GPS
?
Digital Cameras – "EYES"
?
Aerial photos
?
2-way radios
?
Risk Management
NAPSA Certified Sweeping Company
?
5 Million Dollar Umbrella
?
Worker's Comp
?
Sweeping patterns tracked by GPS
?
Facility
Wash bay
?
Certified mechanics 7 days/week
?
Tour of facility welcomed
?
Equipment
Spare units ready for deployment
?
All vehicles with company logo
?
Sweepers replaced every 5 yrs
?
All equipment is pre & post trip inspected
?
Allied Services
Portering
?
Large Item Removal
?
Maintenance
?
Industrial Floor Care
?
Landscaping
?
General Contracting
?